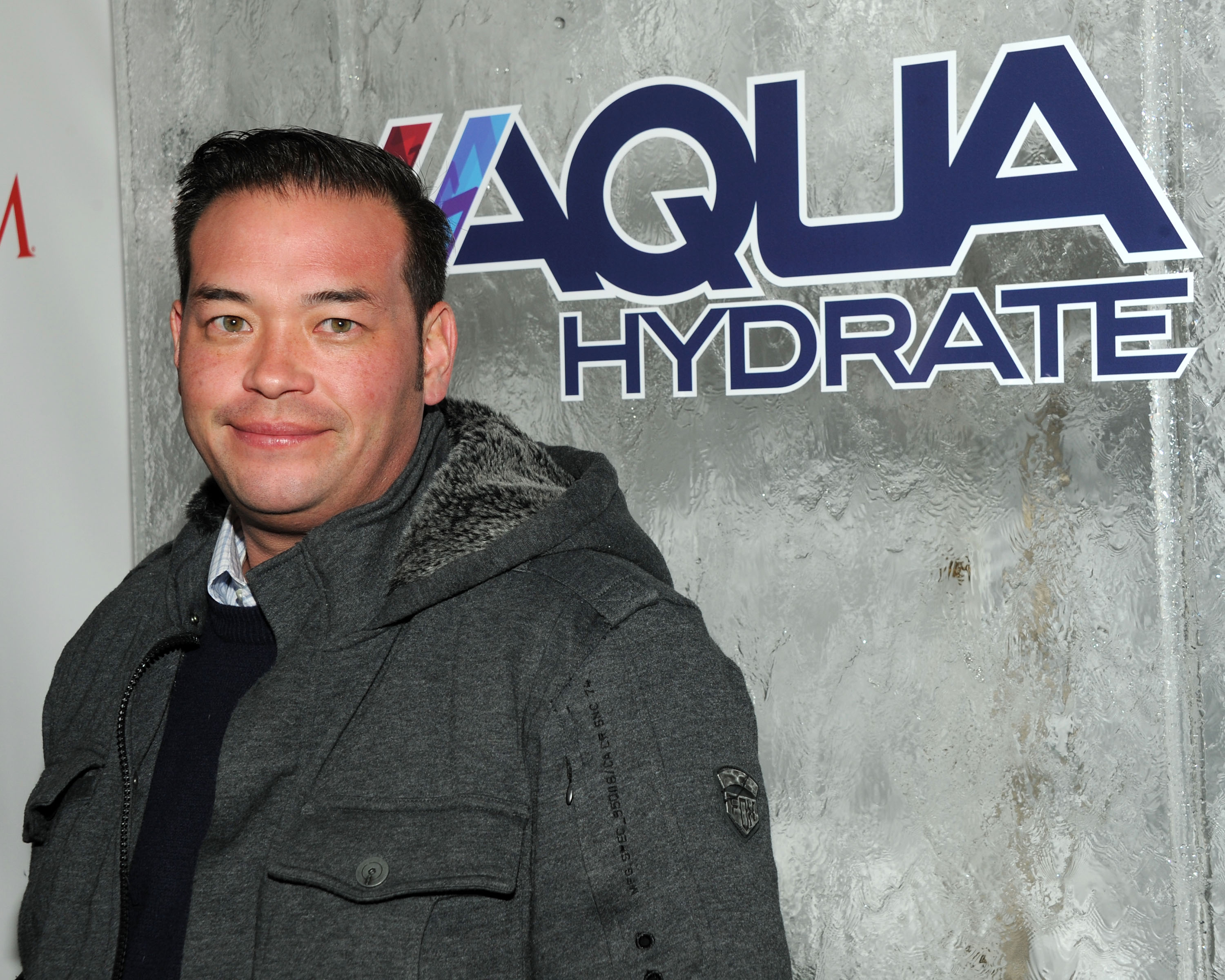 Jon Gosselin, seen here entering an event for warmth, shelter, and attention. (via Getty)
Jon Gosselin, a man who became famous after putting 8 children into a woman named Kate, was recently evicted from a $299,000 rent-to-buy home in Pennsylvania after falling 4 months behind on the rent. And he abandoned a kitten.
That's right: Jon Gosselin, the man who defined "terrible reality star" by relentlessly exploiting his offspring and then very publicly (probably) cheating on their mom. The man who held up their divorce in court and got out of child support payments by agreeing to waive his share of his kids' income from TLC. The guy who then tried to claw that income back by threatening to spread rumors about how unhappy the kids were about being filmed (probably better than being left alone with their parents). The guy who shut down the show his kids were earning their college funds from because he was mad at their mom and TLC for kicking him off the show. The guy who, after his divorce, got dumped by the woman he was accused of cheating with...because he was also having an affair behind her back with a tabloid reporter. The man who initially tried to buy an apartment in Donald Trump's building. The man who most recently got dumped by VH1 "Couples Therapy" star Liz Janetta (who probably figured she'd never last on a show with that title if she stayed with him). The man who only this year finally got a real job, doing stints at as a waiter in his home town of Robeson Township, PA. The guy who only held those jobs until May, when he was fired for skipping work. Jon Gosselin, everyone. Jon Gosselin.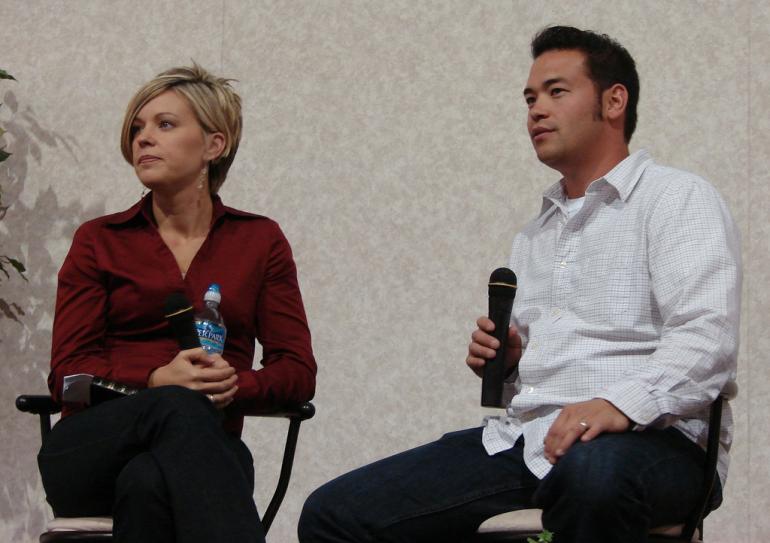 Yup. That guy. (via Flickr/KathyRittyRats)
Sounds like a bit of a scumbag right? Well, that's before you hear what his landlord had to say about him after he left. Said Linda Eways, Jon's former landlord, to Star magazine, "I showed up to take a look at the house after Jon was supposed to have been entirely moved out, and what I found completely shocked and infuriated me." She described trash everywhere and walls damaged and discolored by Jon's dog.
Worst of all, of course, was the kitten they found. "We called Jon and asked him about the kitten, and he seemed unconcerned, saying it belonged to his ex-girlfriend Liz [Janetta], who left in September. He just left her there. It broke my heart, but we adopted her," said Eways.
The detail about him sounding unconcerned may be what's key here, because it looks like he's gone completely cuckoo. As I mentioned, he waived all rights to his kids' income (and input on what jobs they take) in exchange for not having to pay child support. Still, despite his clear money troubles (and isolation and obvious depression and narcissistic personality disorder), he kept insisting to his landlords, the Ewayses, that everything was fine and that if he really wanted to, he could buy their house with cash. This even after he lost his job as a waiter in town, was extremely late on rent for May and June, and had checks bounce for his rent in July and August (and nothing whatsoever for September or October). 
Now, apparently, he's in an apartment nearby that's too small for his kids to visit. Is the man concerned? Well, when reached by reporters, Jon "nonchalantly" told them that everything they heard was a lie and that he would be taking the landlords to court for their remarks.
Stay tuned for the next episode of Jon + No One, Because You've Pushed Everyone Away And Need To Accept Rock Bottom, Jon.
So, how's Kate doing? Well, the show returns to TLC this Fall for 6 episodes at a reported $40,000 a pop. On the other hand, she's having a massive yard sale that is mostly clearing out the kids' stuff. I can't wait for the 2022 series "The 8 Escape."  
(by Johnny McNulty)