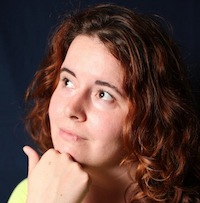 Filed by Aimee Lutkin

|

Aug 26, 2015 @ 3:43pm
It was only a matter of time before the exposure of Josh Duggar's many attempts to cheat would lead to an actual woman.
Well, we all figured that at some point in his illustrious career of making dating profiles while married, Josh Duggar might have managed to actually cheat with somebody. He had Ashley Madison, OKCupid, Facebook... none of which apparently helped, because he got laid by being much more direct. He paid for it!
At least that's what porn star Danica Dillon (née Ashley Lewis) claims in an exclusive interview with In Touch magazine. Their encounter sounds as sordid as you'd expect, and also very expensive: