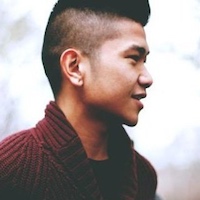 Filed by Keith Estiler

|

Apr 29, 2016 @ 3:35pm
Do you remember this Slytherin fellow, Gregory Goyle? You know, one of Draco Malfoy's two burly henchmen who lived to terrorize and bully Hogwarts students—especially Harry Potter and his best mates. Well, in case someone slipped some forgetfulness potion in your drink, here's a very young version of Goyle in the Harry Potter movies.
A photo posted by ✨ (@severus_snape3) on
According to Cosmopolitan, 28-year-old Josh Herdman (Goyle) has placed his acting career on hold to pursue a sport bloodier than Quidditch: Mixed Martial Arts (MMA).