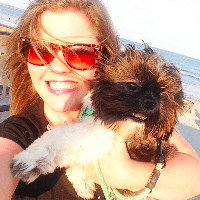 Filed by Missy Baker

|

Jan 20, 2016 @ 11:15am
According to a new report from the American Council of Trustees and Alumni, one in 10 college graduates think Judge Judy is on the Supreme Court. Roughly the same percentage thinks the Supreme Court is just a regular court with sour cream.
If you're among that 10 percent, congrats on finishing college, and also on reading this many words in a row—you're doing great. Sorry to drop this truth bomb on you, but Judge Judy (aka Judith Sheindlin) is not reigning on the highest court in the land. She's been busy for the last 20 years giving zero f*cks on her TV show. She is however the author of Don't Pee on My Leg and Tell Me It's Raining, so maybe that's where you got confused.