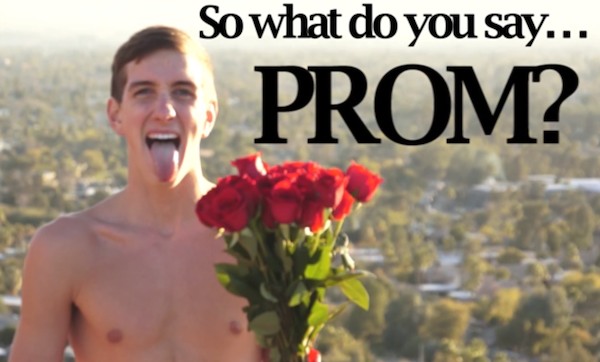 She said "[sticks out tongue]!"
Matt Peterson is probably one of those people who calls other people "haters" when they say Miley sticks out her tongue too much. He's a superfan. He's met Miley once already, on a radio show years ago, and it made him cry (from joy). Now he wants to give her the "best night of [her] life" at—what else?—his prom.
Peterson writes on YouTube, "Allow me to take you to my Prom on May 3, 2014. I promise you, we will have a great time.. and after our first encounter, I won't cry on your dress. I hope you will tell me yes when I'm sitting with roses in the 6th row at your BANGERZ tour in Phoenix on Febuary 27th!"