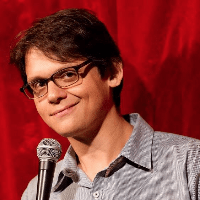 Filed by Matt Nedostup

|

Nov 22, 2016 @ 11:05am
While performing in Bologna, Italy over the weekend, Justin Bieber treated his Bolognese fans to a meaty, saucy treat: his new chest tattoo. Pausing in the middle of his set, he lifted his shirt to reveal the new ink that arcs across his entire torso, just below his nipples and above his beloved abs.
The tattoo, rendered in faux-Gothic lettering, reads "Son of God."
It seems clear that this is a reference to Jesus, but is Bieber saying that he is the Christ? Or just that he's a fan? Either way, the reaction from his True Beliebers certainly makes it sound like he's a messiah.
love justin's new tattoo soooo much it looks so beautiful 😍😫

— JUSTIN FOLLOWS ME 😭 (@alisha_drew_94) November 22, 2016
no one ever talks about justin's face tattoo or his nose piercing, both of which i think deserve more recognition bc😻

— basically bella 🤙🏽 (@thoughtofjacob) November 22, 2016
so now when I have sex with Justin I'm going to see Pattie's eye, the cross and the son of god tattoo.

— ㅤ (@rauhlshearts) November 20, 2016
But other disciples of the One True Bieb are finding their faith shaken.
justin bieber just ruined his hot body with that ugly tattoo ugh

— ㅤ (@ikafied) November 22, 2016
Disagree with Justin's new tattoo that wrote Son Of God. What hell? God's have no a son or child/kid or whatever you think!!!

— Justin Bieber (@DheastyZaharani) November 22, 2016
Justin's new tattoo is so ugly wtf why doesn't he love himself

— p. (@radiativejustin) November 22, 2016
What do you think? Does this new piece of body art make you more or less likely to crave sex with this slender young man who once peed in a bucket?
And speaking of Bieber, what do you think of his music? Not that great right?