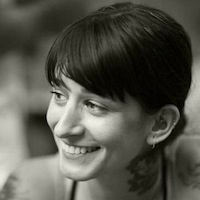 Filed by Jessie Dean Altman

|

Aug 16, 2016 @ 8:57am
The Justin Bieber/Selena Gomez feud reached peak drama today with Justin Bieber deactivating his entire Instagram account. Here's a quick summary, ICYMI: Justin posted a bunch of pictures of himself with his new 17-year-old girlfriend Sofia Richie. His fans insulted her in the comments, and he said on Instagram that he'd make his account private if they couldn't be nicer. Then his ex Selena Gomez commented that he shouldn't be mad at his fans, who have always supported him. THEN he (indirectly) accused Selena of using him for fame, to which she (indirectly) replied that he'd cheated on her multiple times. Then she snapchatted that she was sorry (sort of), but alas, it was too late, as Bieber has gone and deleted his account. Obviously his fans are losing their minds and people who don't like him are rejoicing. Tweets were made and gifs were used. Here are 15 of the funniest ones.