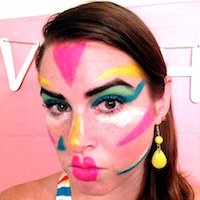 Filed by Ashley Bez

|

May 26, 2015 @ 11:23am
In an impromptu performance, Justin Bieber sang his rendition of "I'll Make Love To You."
Model and performance artist Justin Bieber returned to his musical roots over the weekend when he took the stage during Jazz Night by Jin&Quin at the W Hollywood Hotel. He chose to grace the audience with the smooth sounds of the Boys II Men classic "I'll Make Love To You." And he didn't just sing! He also took a moment during an instrumental break to get down on the floor and do a couple of air-humps to let everyone know he knows how sex works.