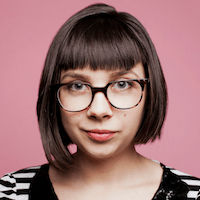 Filed by April Lavalle

|

Nov 18, 2016 @ 8:56am
According to TMZ, Justin Bieber was pantsed while visiting Prague on Thursday. Despite having a whole team of security guards surrounding him, no one managed to prevent some random girl in a beanie and sunglasses from pulling down the popstar's pants. Well, someone is getting fired.
I hate to ruin everyone's fun, but that is technically harassment, and really not cool. There are plenty of ways to hate on Bieber (for his bad cultural appropriation habit, his infuriatingly catchy music, his BREAKING SELENA'S HEART), but you don't have to be a jerk and literally assault the guy. Plus, we've all seen Bieber's buns before. The 22-year-old singer has uploaded pics of his butt onto his now-defunct Instagram account, and those were consensual.