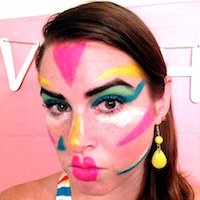 Filed by Ashley Bez

|

Apr 15, 2015 @ 12:24pm
Justin Bieber made a lipdub of Carly Rae Jepsen's new song and it's full of celebrities.
Sure, there tons of negative things you can say about Justin Bieber, but since they were all so poetically expressed in his roast, it seems redundant. Let's focus on something great he's done: support fellow Canadian musician Carly Rae Jepsen. He boosted her career back in 2013 with his video for "Call Me Maybe" and he made another one for "I Really Like You."
WARNING: This song is super catchy and you will be humming it all day if you watch this video. Here are all the most important elements in this piece of moving picture mastery: