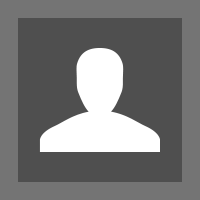 Filed by Wendy Michaels

|

May 31, 2017 @ 7:00pm
Justin Timberlake has proven that he's a musical force to be reckoned with. From the fan mania surrounding his boy band days with NSYNC, to life as a hit solo artist, doting husband, and adoring father, Justin has shown that he's all-around one of the most successful (and nicest!) celebrities on the planet right now.
But how much do you know about Justin? We're willing to bet some of these things may surprise you.
1. Justin Dated a Long Line of Celeb Hotties
Justin Timberlake and Britney Spears may have been a dream pop couple at one time, but their relationship couldn't stand the test of time (though it did have a good run from 1999 – 2002). Justin even got some breakup song material out of it with his 2002 hit, "Cry Me a River." Did you know that Britney wasn't the only celeb that Justin dated though?
2. Justin and Ryan Gosling Were Basically Brothers in the 90s
Justin, you may recall, used to be on The Mickey Mouse Club in 1993, with some other pre-famous faces. One of them was none other than the super talented Ryan Gosling, who was Justin's roommate during those Disney days.
Justin told Ellen DeGeneres in 2011 how it all happened, explaining: "Funny enough, his mother had to keep her job in Canada the second year that we were on the television show, and my mom was his guardian for 6 months, so we actually lived together when we were that age. We were probably a little closer than the rest of the kids that were on the show just because, you know, we had to share a bathroom."
Justin and Ryan reunited at the 2017 Oscars and that old Mickey Mouse Club magic was still there. ETOnline shared photos and video from the event of Justin and Ryan looking chummy, including the moment when JT patted Ryan on the back during his performance of "Can't Stop the Feeling."
3. Justin Is Worth a Lot of Money, But Look at Everything He's Done
Justin has done pretty well for himself over the years and his bank account certainly reflects that. According to Celebrity Net Worth, Justin has a net worth of $230 million! Among his financial accomplishments are albums and music tours, movie roles, musical collaborations with the likes of Madonna, 50 Cent, and Jay Z, a clothing company, restaurants that he co-owns, plus investments in Bai water, technology, a golf course, and tequila, among other business ventures.
Justin has no shortage of business opportunities and movie offers, in addition to his stellar music career, that's for sure. He's even part owner of the Memphis Grizzlies professional basketball team! There's literally nothing he can't do and his renaissance man ambition has paid off in a huge way.
4. Justin Earned an Elite Honor...And It's Not Even Music Related
A post shared by Justin Timberlake (@justintimberlake) on
Justin has earned his share of awards and accolades over the years, but one of his most prestigious honors is Saturday Night Live's Five-Timers Club, which Justin was inducted into in 2013. Justin hosted SNL five times, earning him the coveted Five-Timers Club jacket. Justin has done double duty as both host and musical guest for three of the five episodes he hosted.
And speaking of SNL, Justin was part of one of the show's most famous Digital Shorts, called "Dick in a Box." Billboard called the sketch an iconic musical moment on Saturday Night Live, while Rolling Stone named it number three on their list of the "50 Greatest Saturday Night Live Sketches of All Time."
5. All About That Time JT Went Totally Undercover
Justin Timberlake can barely go anywhere without being recognized, but he totally pulled it off at the 2011 Comic-Con. While promoting In Time, Justin dressed in a costume all day at the event, but nobody knew it was him. His clever disguise? Ernie from Sesame Street! According to People.com, Esquire magazine journalist Chris Jones and Justin wore Bert and Ernie costumes at the San Diego Convention Center event.
Justin said of the experience: "I keep forgetting, when people ask to take our picture it's because I'm Ernie. It's not because I'm me." JT was totally a fan of going unnoticed, as he said, "You're witnessing one of the most memorable days of my life."