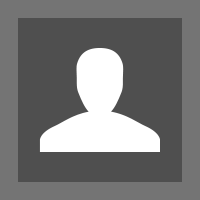 Filed by Winona Dimeo-Ediger

|

Feb 09, 2017 @ 11:28am
Justin Timberlake is on the cover of The Hollywood Reporter this month, which is great news, because he has a beautiful face. Even better than the pretty pictures, though, is the interview, because Justin is delving into some VERY IMPORTANT ISSUES, such as: why oh why did he leave NSYNC and break up the greatest boy band of all time, forever altering the course of history?
Here's what he had to say for himself:
"I was growing out of it. I felt like I cared more about the music than some of the other people in the group. And I felt like I had other music I wanted to make and that I needed to follow my heart."
Whoa, is that some subtle shade being thrown at unnamed members of the group for not caring as much about music?! So much to dig into here for die-hard NSYNC fans. Who is Justin Timberlake talking about? Chris? Joey? Lance?! JC?!?!?! Honestly this could go any direction. Who's your money on?
The article drops another bombshell about the band's "breakup:" it never actually happened. Justin Timberlake's astronomically successful solo career has basically just been a side project. Get this:
"Technically, NSYNC never officially broke up; they announced a "hiatus" in 2002 and have not appeared together since."
Ummm...is this a DaVinci Code moment where the truth has finally been unlocked and NSYNC will now release 10 albums they've been hoarding while they waited for us to figure out they have actually still been together this whole time?
Here's hoping.