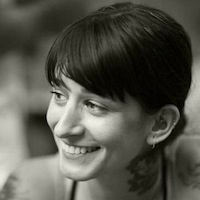 Filed by Jessie Dean Altman

|

May 26, 2016 @ 9:46am
Kanye West and Kim Kardashian are reportedly threatening to sue their former bodyguard Steve Stanulis for $10 million for breaking his confidentiality agreement. Strangely enough, being trash-talked by a former employee isn't sitting well with normally even-tempered Kanye.
Some backstory: on May 2, Kanye West allegedly fired bodyguard Steve Stanulis right before he was supposed to take the couple to the annual Met Gala. On May 5, Stanulis (who was also a former cop and Chippendale's dancer) told the Daily News he was let go because Kanye thought he was flirting with Kim.