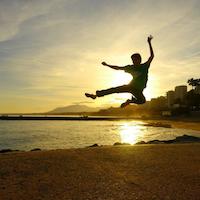 Filed by Mitchell Friedman

|

Feb 16, 2016 @ 10:06am
The gears of the Kanye West tweet machine kept spinning last night, chewing up celebrities and spitting out headlines. Before you get into it, please heed this explanation that comes 17 tweets into a rant.
People wanted me to tweet again well here's some tweets!!!

— KANYE WEST (@kanyewest) February 15, 2016
You wanted this. Why is this happening? Because YOU WANTED THIS. Now enjoy the fruits of Kanye's brand, which has become great music (for anyone willing to get swept up by the Tidal wave) and great crazy Twitter.
Here's how Kanye seemingly explained his request to Mark Zuckerberg for one billion dollars (get caught up here.)