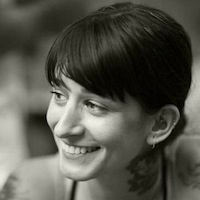 Filed by Jessie Dean Altman

|

Mar 02, 2016 @ 9:42am
Uh-oh, Kanye West, known champion of paid music streaming service Tidal, just got busted for (maybe) trying to download software illegally from torrent site Pirate Bay.
Last night, Kanye tweeted a picture of his computer screen, presumably illustrating that he was listening to a Sufjan Stevens song on YouTube. But after taking a close look at the other websites Kanye had open on his computer in the picture, musician Deadmau5 deduced that Kanye was using Pirate Bay to illegally download Serum, a beat-making software program made by Xfer Records (a company which Deadmau5 co-founded).