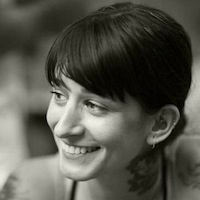 Filed by Jessie Dean Altman

|

Nov 22, 2016 @ 11:46am
More information is coming out about Kanye West's hospitalization on Tuesday. According to TMZ, it was West's physician, Dr. Michael Farzam, who made the call to 911, reporting "a male with mental illness," and saying that West had tried to assault a gym member. He allegedly specified that West wasn't "violent," but might become violent when the police arrived.
PRAYING FOR KANYE. PRAYING HE HAS THE RIGHT ENERGY SURROUNDING HIM DURING THIS TIME. SENDING PEACE AND LOVE. 🙏🏿

— Janelle Monáe, Cindi (@JanelleMonae) November 22, 2016
TMZ also states that Farzam gave West's name to the dispatcher as "Jim Jonas," and described him as "39 years old, 5'8", 175 lbs." and "suffer[ing] from temporary psychosis due to sleep deprivation and dehydration."
West was reportedly put on a 5150 psychiatric hold, and was handcuffed to the stretcher, which is protocol for all 5150 holds.
I know @kanyewest has said some off putting shit lately but I pray for him his well being and his health. Get well bro. Always love

— marlon wayans (@MarlonWayans) November 22, 2016
Is it a breakdown? Bipolar disorder? Too early to speculate? Eh, sorry, we're going to speculate anyway. It's not so much the "maybe trying to punch a trainer" thing as the "I would have voted for Trump" that's really scary. Kidding! (Sort of.)
No matter the reason, this sounds very not fun, and we seriously hope he feels better soon. We tease the Kardashians, but Kim and Kanye, at least, could use a break.
And get some sleep, Kanye! Try watching sports, that always does it for me!