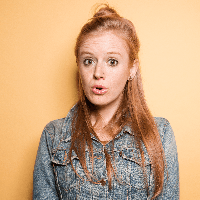 Filed by may wilkerson

|

Nov 09, 2016 @ 2:27pm
What's the solution to this madness we seem to have gotten ourselves into, America? According to a bunch of folks on Twitter, the answer is Kanye West. President Kanye West. The rapper famously announced at last year 's VMA's that he would run for president in 2020. This might've seemed crazy and unlikely, up until last night. But now we have seen that literally anyone can be President of the USA if they have enough money and power. And Ye has no shortage of either of those things.
Will Kanye West stay true to his promise to run? Time will tell. But here are some of the optimistic people who believe a future President West could be the one to save us all:
If Trump can do it, anyone can do it... & you know what that means?! #KANYE2020! The next 4 years will fly past 😅

— Chloe (@ChloeMorello) November 9, 2016
#kanye2020 isn't a joke anymore

If white people wanna elect joke candidates two can play at that game

— FIONA (@BigHPrivateEye) November 9, 2016
U already know Kanye gonna be the next prez. U gonna see all types of voters u never knew existed. All broke af but wearing supreme.

— FLYLO (@flyinglotus) November 9, 2016
https://twitter.com/psychobellz/status/796345916613656576
Kanye... I never thought I'd say this, but... we're gonna need you to make good on one of those crazy ass things you said. #kanye2020

— Johnny Simmons (@johnnysimmons) November 9, 2016
Are you ready? I'm ready. Almost anything would be better than our current situation. In Ye we trust.