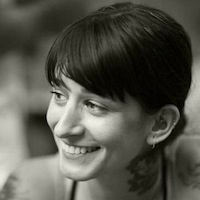 Filed by Jessie Dean Altman

|

Aug 24, 2016 @ 9:37am
It's been 10 years since Jon & Kate Plus 8 first aired, and this week Kate Gosselin told People that if she could go back and do it all over, she'd try to have fewer "meltdowns." But other than that, she has no real regrets (not even that haircut? Come on). In an interview with the magazine, Gosselin admitted:
If I could go back, I wouldn't spend so much time worrying about the messes and the obsessive compulsiveness and needing to be so in control. I would spend more time nibbling little feet and cuddling up. I worried about so many things I just didn't need to be worrying about when they were still so young, and I came on way too strong. I should have just rolled around on the floor some. I wouldn't have melted down as much.