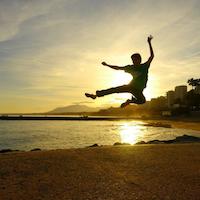 Filed by Mitchell Friedman

|

Nov 17, 2016 @ 8:20am
After her fiancé, Justin Verlander, lost the Cy Young Award to Rick Porcello (note: this is a professional baseball thing/award for the best pitcher in the league), supermodel Kate Upton had some pretty sexual fury for any baseball writers who left her husband-to-be off their ballots.
That sound you hear is millions of teenage boys practicing baseball again.
He had the majority of 1st place votes and 2 writers didn't have him on their ballots?!! can you pick more out of touch people to vote?@MLB

— Kate Upton (@KateUpton) November 16, 2016
Sorry Rick but you didn't get any 1st place votes? you didn't win. #ByeFelicia @MLB keep up with the times and fire those writers

— Kate Upton (@KateUpton) November 16, 2016
The rest of her rant was full of fury and absent sex, which is fine! But no one (men) could really get past the first thing.
Gotta respect Kate Upton's subtle way of reminding us that Verlander may have lost the Cy Young but is probably pleased with his life.

— Chad Finn (@GlobeChadFinn) November 17, 2016