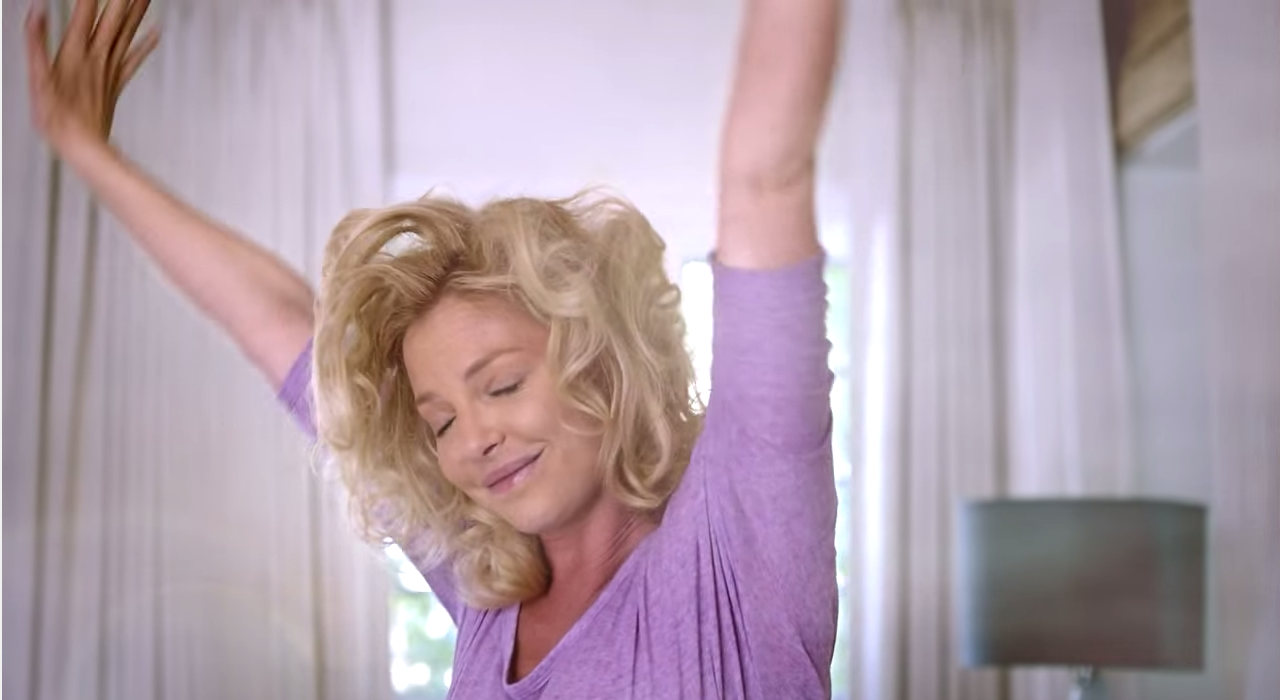 They have awakened the sleeping diva! (via)
Former star of Grey's Anatomy, and current star of ZzzQuil ads, Katherine Heigl, is suing the popular NYC drug store chain Duane Reade after they tweeted a papparrazi photo of her leaving one of their locations while carrying two of their bags. The tweet read "Love a quick #DuaneReade run? Even @KatieHeigl can't resist shopping at #NYC's favorite drug store." Now Heigl wants them to stop the "false advertising," and cough up six million bucks.
Love a quick #DuaneReade run? Even @KatieHeigl can't resist shopping #NYC's favorite drugstore http://t.co/l4Ge1lEKL9 pic.twitter.com/uGTc3k1Mii

— Duane Reade (@DuaneReade) March 18, 2014
On one hand, Heigl's correct about the tweet being false. In that, it's not true she "can't resist" going to Duane Reade, it's more likely that she "can't afford" to have an assistant running errands for her anymore. In the lawsuit, Heigl's lawyers claim their client is a "highly recognized celebrity," adding that "Accordingly, when plaintiff chooses to endorse a product or service, she is highly selective and well compensated." Highly selective? She's doing non-speaking roles in ZzzQuil commercials! What juicy parts is she turning down? Reverse Mortgage ads? Vivid?
The lawyers also offered up that "A recent search for 'Katherine Heigl' on the Google search engine returned 3.2 million results." Maybe so, but they should also be aware that if you Google the words "Katherine Heigl is a," like I just did, this is what pops up: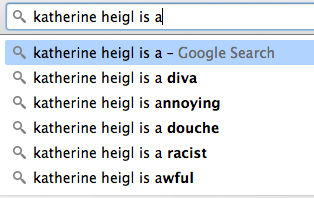 I'm not saying she's any of those things, but it is something for her lawyers to consider when their celebrity client with a terrible reputation gets angry over being treated like a celebrity. 
(by Jonathan Corbett)