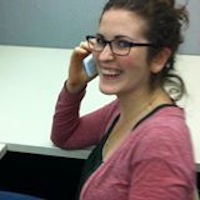 Filed by Shira Danan

|

Jul 22, 2015 @ 7:42pm
Katy Perry isn't afraid to speak her barely comprehensible truth.

She dissed a girl. She liked it. (You're welcome.)
(Getty)

Singer-songwriter-woman Katy Perry just dipped her big toe into the scum floating atop a feud pond.
In case you forgot, yesterday "Anaconda" artist Nicki Minaj tweeted her annoyance at being snubbed by the VMAs in favor of a video featuring lots of tall skinny (white) ladies (Taylor Swift's "Bad Blood," presumably). Then singer-songwriter-patriot T. Swift shot back that Nicki shouldn't "pit women against each other."
@NICKIMINAJ I've done nothing but love & support you. It's unlike you to pit women against each other. Maybe one of the men took your slot..
— Taylor Swift (@taylorswift13) July 21, 2015