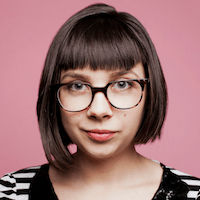 Filed by April Lavalle

|

Apr 12, 2017 @ 1:35pm
Most singers work hard to keep up a flawless image, but Kelly Clarkson has no qualms about showing the world that she is only human.
Kelly Clarkson is known for her powerful belt and catchy pop-anthems, but the original American Idol winner uploaded this video of her voice cracking in the studio to prove that no one is perfect. Luckily, Kelly is able to laugh at herself and presumably shared the hilarious blooper because she wants you to laugh, too.
After cracking directly into the microphone, Clarkson fell to the floor, dissolving into a fit of giggles.
"That should be a ringtone," says her producer and she struggles to catch her breath from laughing so hard.
And the vocal snafu only seemed to make fans love Kelly more.
@kelly_clarkson OH MY GOD LOL. also, today i watched your 2016 rihanna cover & i'm just BEYOND ready for your next album... NOT TO RUSH!! TAKE YOUR TIME!!

— Tyler Oakley (@tyleroakley) April 11, 2017
@kelly_clarkson you could put out an album consisting of only THAT note and I'd still buy 40 copies

— Casey Fitzsimmons (@caseeeyfitz) April 10, 2017
https://twitter.com/krrbyy/status/851582042362064896
Never change, Kelly. Never change.