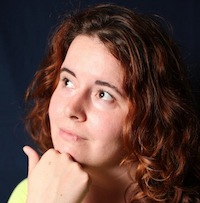 Filed by Aimee Lutkin

|

Jul 20, 2015 @ 3:07pm
You ever thought, "That song 'Jealous' is weird, but maybe only because a dude is singing it?" Well, it is, and it wasn't.
Kelly Clarkson sounds bomb singing this cover of a disturbing song at Radio City Music Hall last week, of course, because she has incredible pipes. The song's content remains... questionable. The Jonas brothers are sacred to tween, teen, and child-like women everywhere, so maybe the fantasy of Nick Jonas scrolling through their Instagram feed and grilling them over why they're wearing a small top is actually thrilling?
I wish you didn't have to post it all
I wish you'd save a little bit just for me
Protective or possessive, yeah
Call it passive or aggressive

I turn my cheek music up
And I'm puffing my chest
I'm getting ready to face you
Can call me obsessed
It's not your fault that they hover
I mean no disrespect
It's my right to be hellish
I still get jealous