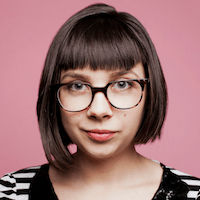 Filed by April Lavalle

|

Dec 02, 2016 @ 1:27pm
Precious jewel Kendall Jenner was taking no chances at the Victoria's Secret Fashion Show in Paris this week, the same city where her sister was robbed at gunpoint in October. According to Page Six, Jenner had her own security detail on top of the crazy amount of security precautions already put in place at the fashion show. That's pretty damn secure.
A post shared by Kendall (@kendalljenner) on
A source said that the Grand Palais was outfitted with a "sky-high" amount of security for the world famous underwear show, even having sniffer dogs and barricades on the premises. There were also strict rules put in place to keep the models and performers safe. For example, no cars were allowed to park at the venue, and were only allowed to drop off talent and immediately drive off. Even VIP's like Lady Gaga, Adriana Lima and Bruno Mars had to walk around the block and wait to be picked up.
A post shared by Kendall (@kendalljenner) on
An insider told Page Six that Jenner was only interested in interacting with her team and fellow model Gigi Hadid. They divulged that the 21-year-old model "wanted nothing to do with anyone except the people doing her hair and makeup, her handler and Gigi." Jenner also had her security team on hand while attending the after party. Hm, maybe she was just using them as an excuse to be anti-social, which would kind of be a brilliant plan.
A photo posted by Kendall (@kendalljenner) on