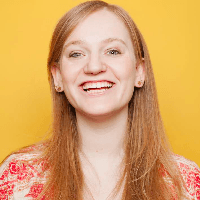 Filed by Orli Matlow

|

Aug 11, 2016 @ 4:20pm
Kendall Jenner is on the cover of Vogue, and it's a big deal. The Vogue September Issue is more important than their August, October, November, January, March, May, or every other issue, because it serves as "the fashion bible" for the season. Kendall is now a biblical figure.
The profile accompanying the cover presents Kendall as a determined, established young woman who wanted to be famous for having a career rather than make a career out of being famous.