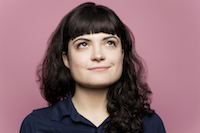 Filed by Jaime Lutz

|

May 06, 2016 @ 4:20pm
The Kardashians are in Kuba on vacation, and they've mostly posted photos of the typical Cuban clichés (you know, classic cars and cigars) to their Instagram accounts. Oh, and then there's this one, in which Khloé Kardashian poses in front of a quote by Fidel Castro:
A post shared by Khloé (@khloekardashian) on
As you can imagine, people were not universally on board with Kardashian using a quote from the Cuban dictator as a prop. In fact, the comments on her Instagram post were overwhelmingly negative.