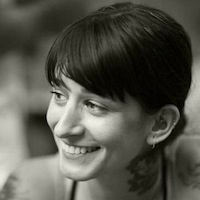 Filed by Jessie Dean Altman

|

May 27, 2016 @ 9:43am
Khloe Kardashian is re-filing for divorce from Lamar Odom. Yes, again. But everyone knew this was coming. Kardashian initially filed for divorce in December 2013, but put the brakes on the proceedings when Odom almost died from a drug overdose in October 2015. Because she is a compassionate, caring person, she stayed with him and helped him through his recovery. But now she's ready to go ahead with that divorce, mainly because, as sources told TMZ, she really wants to start a family—but not with Odom. It's going to be harder to have those kids with someone else, whoever that might end up being, when she's still married to Odom. Marriage is weird like that.