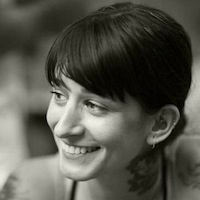 Filed by Jessie Dean Altman

|

Jul 01, 2016 @ 9:13am
Khloe Kardashian revealed on Thursday that when she was 16-years-old she lived with an older man in Laurel Canyon, L.A. But apparently it wasn't a romantic relationship—she was his assistant, she said on her app, according to Perez Hilton. So she lived with him and he paid her.
I worked as his assistant and lived in the home, but don't get it twisted—it was not intimate! He had a family and I just lived in one of the bedrooms. I was rebellious and having an annoying time at home. My parents didn't want me to leave, but I was a little brat.