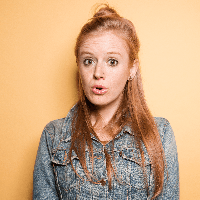 Filed by may wilkerson

|

Oct 05, 2016 @ 9:18am
In a brave af Facebook post last night, rapper Kid Cudi opened up about his lifelong struggle with anxiety and depression and said he had checked himself into rehab for treatment. "Yesterday I checked myself into rehab for depression and suicidal urges," he wrote.​ "I am not at peace. I haven't been since you've known me."
"My anxiety and depression have ruled my life for as long as I can remember and I never leave the house because of it," he wrote. "I cant make new friends because of it. I dont trust anyone because of it and Im tired of being held back in my life. I deserve to have peace. I deserve to be happy and smiling. Why not me?"