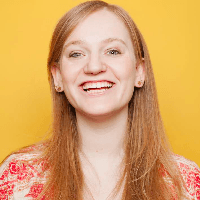 Filed by Orli Matlow

|

Jun 20, 2017 @ 9:47am
Kim Kardashian West is launching a new makeup line (which surprisingly isn't called "Suck it, Kylie"), and with her promotional photos, launched allegations that she was wearing blackface.
People were of course upset, noting the Kardashian krew's long history of appropriating black culture to make their fortunes.
Black women get told to lighten meanwhile Kim spends her entire career in perpetual Black face and is lauded for her beauty. https://t.co/Nkbps038nl

— Austin (@seniWnitsuA) June 14, 2017
Y'all wanna be Black so badly.

— Ᏸecca🥀🕊 (@MJStarLover) June 14, 2017
Fans noted that it's undeniable that Kardashian darkened her skin—making it appropriative at best and blackface at worst.
not saying she's doing black face, but contour don't make ur entire complexion two shades darker

— MKNISH (@mknishh) June 15, 2017
While many also came to her defense noting that the darkening is simply a product of contouring.
Do you know the difference between blackface and contour?

— 4:44 (@Chanceyonce) June 15, 2017
To show off highlight properly, you underexpose the photo. She is naturally medium complected so she's not in blackface.

— 📸 (@BrandonofBGI) June 18, 2017
Kim kardashian is not committing blackface, & if you can't tell the difference between promoting makeup for the tanned and blackface then... pic.twitter.com/rn9CqKPm2u

— 4:44 (@Chanceyonce) June 15, 2017
Speaking to the New York Times, Kardashian officially addressed the backlash.
"I would obviously never want to offend anyone. I used an amazing photographer and a team of people," she said. "I was really tan when we shot the images, and it might be that the contrast was off. But I showed the image to many people, to many in the business. No one brought that to our attention. No one mentioned it."
A post shared by Kim Kardashian West (@kimkardashian) on
Kardashian added:
Of course, I have the utmost respect for why people might feel the way they did. But we made the necessary changes to that photo and the rest of the photos. We saw the problem, and we adapted and changed right away. Definitely I have learned from it.
Hmmm. "The tan defense" aside, that's a pretty good apology. She must be a media mogul with access to the best press coaches and publicists around.