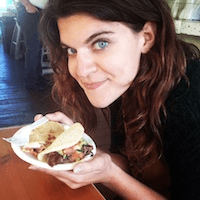 Filed by Kelsey Solywoda

|

Apr 06, 2017 @ 4:12pm
Now that winter is finally behind us, Kim Kardashian wants to make sure you have all the accessories you need to get ready for summer fun. The first item on the list? This pool float, modeled after Kim's butt.
That's right, my friends. For just $98, you can purchase one of these novelty butt floats on Kimoji. ($98! Wow! How reasonable for an inflatable piece of plastic in the shape of a reality star's toosh!)
Picture this my friends: It's summer. You're on vacation. You float up to the hotel pool bar on a replica of Kim Kardashian's butt. Everyone's looking at you. "Wow," they think to themselves. "My swan float could never compete with that."
On board yet? These people are!
I'm disturbed by how much my brain is telling me to save up and buy a Kimoji pool float?????

— Gwyn Lawrence (@gwyn_lawrence) April 4, 2017
Sadly, though, some Twitter users don't see the appeal of floating into paradise on Kim Kardashian's hiney.
@KimKardashian @TMZ A 100 dollar floatie ?? ..yall gotta wake the hell up man .. an realize this anit worth even 20 dollars .. this is robbery😂

— Young Macibo (@califinest510) April 5, 2017
Their loss.