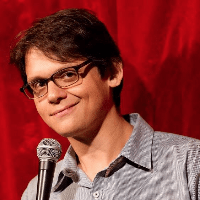 Filed by Matt Nedostup

|

Apr 19, 2017 @ 10:07am
Poor Kim Kardashian. No matter what she does, it always seems to rub people the wrong way. She currently has the flu, and decided to tweet about it on Wednesday morning with a cute little joke. Nobody else found it cute.
The flu can be an amazing diet. So happy it came in time for the Met lol #6lbsdown

— Kim Kardashian West (@KimKardashian) April 19, 2017
"The Met" refers to the upcoming Met Gala, a star-studded annual red carpet event where A-list celebrities trot out their weirdest outfits and fittest bodies. Last year's theme was "Fashion in the Age of Technology," which Kardashian embraced by dressing like a chandelier. Her husband Kanye West opted for a much eerier option, blue contact lenses.
It's understandable that Kardashian would want to look her best at the Met, but people on Twitter were not pleased with her "diet" joke.
@KimKardashian you're aware of the amount of people that follow you/are inspired by you, right? lots of them being impressionable young people?

— Carmen (@Carmen_pov) April 19, 2017
There's no denying that Kim Kardashian is a role model for countless young, impressionable girls. But is this such a big deal, or are people just trolling her out of habit? This issue is still up for debate, but one thing is clear: Kanye's blue contacts were weird.