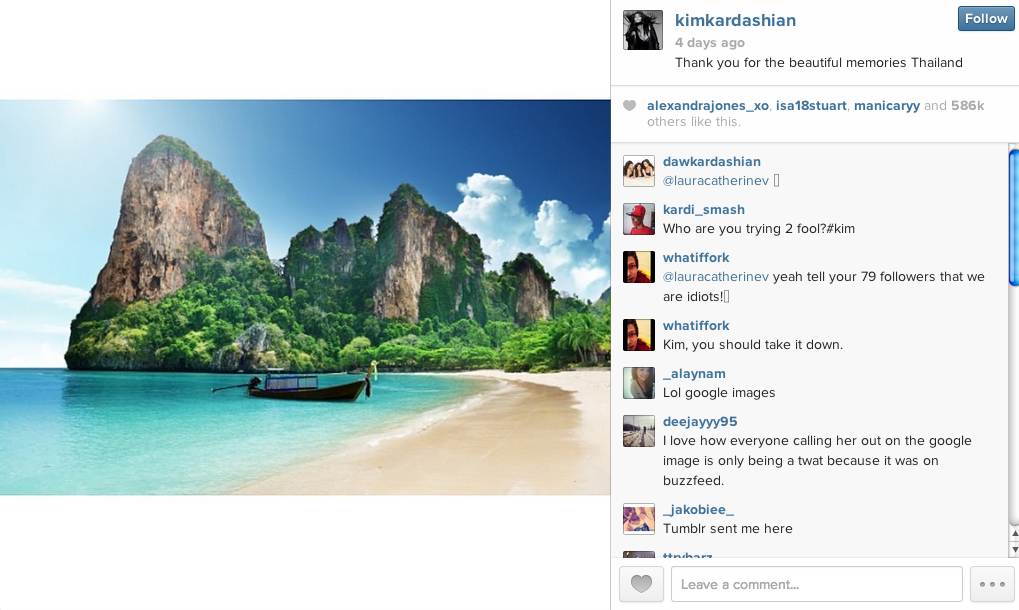 Thank you for the beautiful manufactured memories, Google. (via)
Kim Kardashian and family took a trip to Thailand last week, and Kim had a blast showing off her hot abs (I am sad that I know this!). When it was time to go, Kim wanted to thank the beautiful country for its hospitality, so she Instagrammed the gorgeous photo above.
Oh sorry, wait. First, she googled "Thailand" and picked the gorgeous photo above. Then she posted it to Instagram.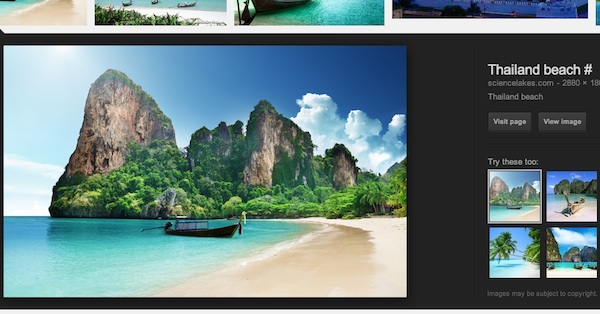 I didn't realize Kim does stock photography. (via Google)