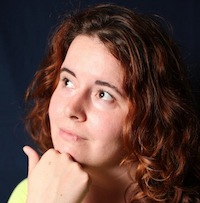 Filed by Aimee Lutkin

|

Jan 29, 2016 @ 9:56am
On Wednesday, Kanye West got in a Twitter feud with rapper Wiz Khalifa, who has a child with Amber Rose. That wouldn't be relevant, except Kanye dragged the kid into it in some now deleted tweets. This was a mistake, because Kanye and Amber Rose used to date. Amber Rose got pissed as hell and shared what most women know about their ex-boyfriends: guys like butt stuff.
Since this is something that many people still consider shameful for weirdly homophobic and/or poop related reasons, hilarity ensued. Kanye has vehemently denied enjoying a satisfying prostate massage, and the Internet has exploded with butt jokes. One way they're haunting Kanye's crew is on Kim Kardashian's Instagram account: