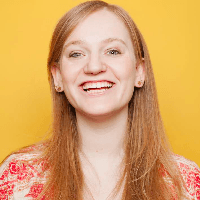 Filed by Orli Matlow

|

Mar 04, 2016 @ 2:25pm
Kim Kardashian and Kylie Jenner are half-sisters, and according to science, have 25% of the same DNA. They also have access to the same makeup, which frankly has to do more with how the Kardashians look than genetics. With these things in common, it's no wonder they look alike, but people went wild when Kylie did a face swap on Snapchat that shows how alike their faces really are.
A post shared by Kylie Jenner Snapchats (@kylizzlesnapchats) on
Kim couldn't even tell whose eyebrows belonged to whom.