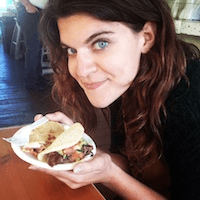 Filed by Kelsey Solywoda

|

Nov 22, 2016 @ 9:37am
Kim Kardashian West was scheduled to make her first public appearance since she was robbed at gunpoint in Paris last month, but she had a slight change in plans when her husband Kanye was hospitalized shortly after he abruptly canceled his remaining tour dates.
According to Page Six, Kim was on her way to New York Monday to attend The Angel Ball, a black tie gala honoring her late father, Robert Kardashian. She turned around and flew right back to LA after learning of Kanye's medical emergency and subsequent hospitalization. Police in LA were reportedly sent to Kanye to perform a "welfare check," and ended up calling paramedics, who transported him to the hospital.
Kim's mother Kris Jenner and her sisters Khloé and Kourtney Kardashian still appeared at the gala. When someone asked Jenner how Kanye was doing, she replied, "Exhausted!" (TMZ reported that he was being evaluated for severe sleep deprivation, so I guess that makes sense.)
Let's hope he gets back to normal soon. (Or, you know, as close to normal as Kanye can get.)