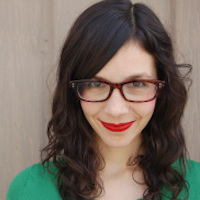 Filed by Meg Favreau

|

Mar 15, 2016 @ 9:00pm
You know that 30-foot-tall naked Kim Kardashian mural that just went up in Australia? Like, two days ago? One or more slut-shaming jerks have already defaced it. Here's what it looked like, in case you took an Internet (or Kardashian) detox in the last day or so and missed it:
A post shared by lushsux (@lushsux) on
When the artist, Lush Sux, posted a follow-up photo two days later, the mural was splattered with paint the color of various bodily fluids. Not only that, but the vandals also took it as an opportunity to slut-shame Kardashian, assumedly using the logic that if you haven't slut-shamed a 30-foot-tall mural of someone, you haven't really slut shamed them at all.