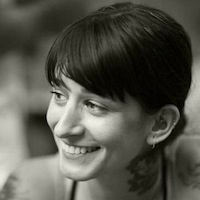 Filed by Jessie Dean Altman

|

Mar 14, 2016 @ 10:03am
Oh, hey, did you know that Kim Kardashian posted a nude-but-censored selfie of herself on Instagram last week? Of course you did, you don't live under a rock (apologies to any under-rock livers). Are you sick of it yet? Well, just in case you're not (and even if you are), there's more news about it: street artist Lush Sux has painted a 30-foot-tall mural of the infamous picture on a wall in Melbourne, Australia.
A post shared by lushsux (@lushsux) on