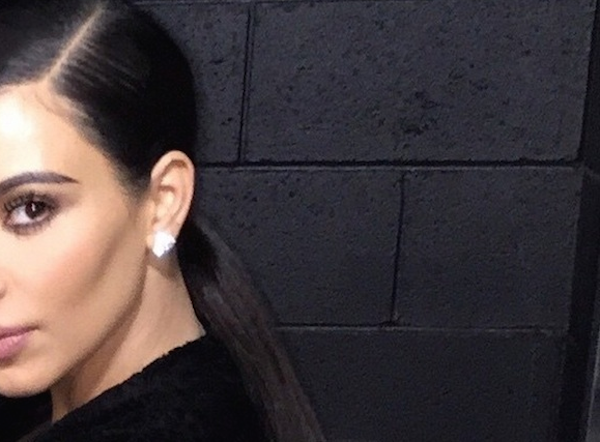 Two can play at this game, Kim. (via)
Kim Kardashian has proven once again that she is the Michael Jordan of creating controversy through calculatedly idiotic, egotistical behavior. The latest online firestorm is the result of an Instagram shot Kim posted Sunday night of herself and her daughter North West. Kind of. Only a portion of the baby can be seen because most of her face was cropped out in order to showcase Kim's face and a cinderblock wall.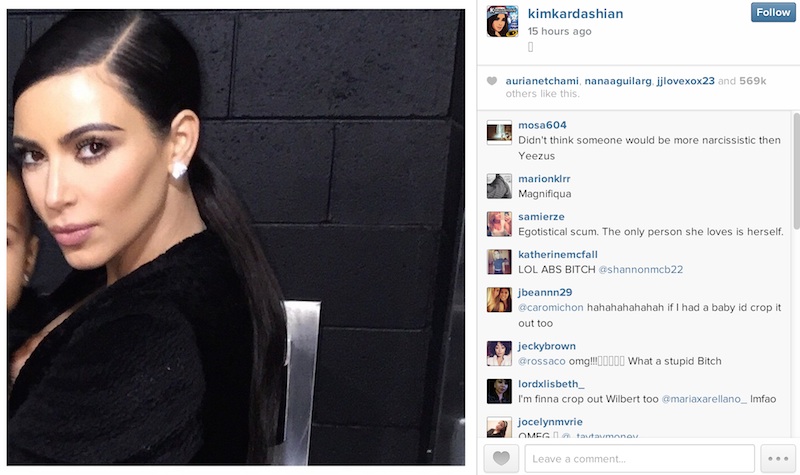 Get used to it, North. (via)
The photo incensed many of her followers. Almost as many as would have lost their minds if Kim had chosen to exploit her daughter by posting a picture of her. The shot immediately achieved its desired effect, as a debate erupted between fans, haters, and fans who love to hate her.
There were ten comments calling her "egotistical scum" and the "worst mom ever" for every defender saying she was acting as a responsible parent. Obviously, those numbers would be reversed if North West's face was visible, with the majority of commenters saying that Kim was a "fame whore" and the "worst mom ever" (the one point everyone seems to agree on).
The picture has already been seen by millions and has over 570k "likes" on Instagram. The debate over her intention rages on, but the clear winner, once again, is Kim Kardashian.