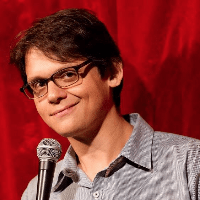 Filed by Matt Nedostup

|

Dec 15, 2016 @ 12:33pm
Kim Kardashian is slowly reentering public life after a prolonged hiatus, caused by the double traumas of her horrific Paris robbery, and her husband Kanye West's total meltdown. The Keeping Up with the Kardashians star has been through a lot in the past year, and even some of her harshest critics are starting to give her a break. (Just kidding, they're slut shaming her more than ever. Real classy.)
But this week, Kardashian took a big step toward regaining her former life, by updating her social media. On Tuesday, the official Kimoji Instagram account uploaded this very on-brand video of a scantily-clad butt twerking in slow motion.
Then hours later, and even more mysterious image appeared.
Whose butt is that? Whose boobs? Kim? Kylie? It can't be the same person, unless she's one hell of a contortionist.
And the updates didn't stop there.
Although it's safe to assume at least some of those body parts belong to Kim Kardashian, there's no way to know for sure. And the cryptic "DECEMBER 16" caption on all the posts doesn't explain much either. Could a big update be coming to Kimoji on Friday? Yes, that's probably it.
It's nice to know that the tragedies in her life haven't made Ms. Kardashian start fearing the inevitable onslaught of haters who want her body to stay off the internet. She's still more than willing to promote her custom emojis with her own curves, and we're 100% sincere when we say we're behind that.