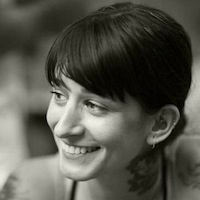 Filed by Jessie Dean Altman

|

Apr 21, 2017 @ 9:24am
In honor of 4/20, Kim Kardashian, savvy businesswoman that she is (and I mean that truly), dropped some new items for sale on her kimoji website. They included an ashtray with a picture of her butt (an ass-tray) for $35, rolling papers with her likeness on them for $12, and a candle with a picture of Kim Kardashian as the Virgin Mary for $18. One of these items was bound to get a ton of backlash, and not only from Christians. Can you guess which one?
Social media users were not shy about expressing their opinions on the candle.
@KimKardashian Disgusting! As a Christian I'm truly offended. If you knew who the Virgin MARY was and represented you would actually be embarrassed.

— Heavensvoice Hayes (@Heavenzvoice) April 20, 2017
Kim Kardashian as the Virgin Mary....... is just as horrible as Kendall's Pepsi ad.... what's wrong with y'all, y'all that money hungry?

— Kelly. (@XO_KFF) April 20, 2017
@KimKardashian So now you're the Virgin Mary? Another bad decision, from diet Flu 😷 to Virgin Mary 😏🤔

— Alicia Salazar (@Albeehonest) April 20, 2017
I know, I know, shocking that people are pissed off at a Kardashian. But it's not like she couldn't have seen this coming. Maybe the backlash will actually end up selling more candles. Maybe this was her plan all along!