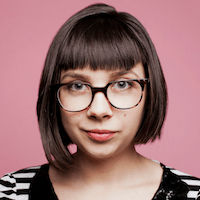 Filed by April Lavalle

|

Sep 02, 2016 @ 2:49pm
Jimmy Kimmel is back at it with another round of "Whose Parents are These?" where he Skypes in a mystery celebrity's parents and has to guess who their kid is based off a series of questions.
Last time, Seth Rogan's parents appeared on the show and Jimmy couldn't seem to figure out who their offspring was, so it is time for REDEMPTION! See if you can guess what baby these two people made before Jimmy does.