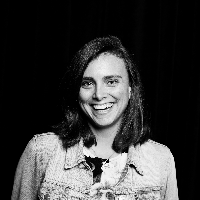 Filed by Catherine LeClair

|

Apr 22, 2017 @ 11:21am
Be careful what you meme, my friends, because a simple image/word combination can really come back to bite you in the ass—just ask Kourney Kardashian (or any of them for that matter). But this latest story has to do with Kourtney's most recent Instagram photo, which includes a picture of her in an oversized white tee shirt, sunglasses, sweatpants and Vans with the text "me after a mental breakdown."
"That poor animal had a mental breakdown before it was murdered," People reports that one commenter said. "Please just stop wearing fur."
The outrage was directed both towards the fur slung casually over Kourtney's shoulder, as well as her joke about mental breakdowns. Neither on their own would have went over well, and the combo was truly not ideal. The comments began to pour in on Instagram as well as on Twitter:
@kourtneykardash I don't understand someone as famous as she is, wearing real fur. No morals or compassion

— claire porter (@DaisyMae36) April 22, 2017
@kourtneykardash Love the Kardashians - Hate seeing the fur. Be a role model for good and stop wearing it please.

— JPetrocelli (@TaylenandKatie) April 22, 2017
Some also pointed out that one of Kourney's family members, brother-in-law Kanye West (husband of Kim Kardashian) suffered a real mental breakdown just a few months prior.
Well, I guess if you've built a brand on giving the public something to talk about, you might not care if it's received well or poorly—just that people are talking at all. Seems a little bit warm for a fur, though.