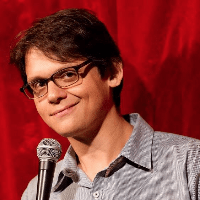 Filed by Matt Nedostup

|

Dec 02, 2016 @ 11:20am
In mid-November, rumors swirled that reality show royalty Kourtney Kardashian and Scott Disick may be back together after splitting in the summer of 2015. Now, multiple sources have confirmed to E! News that the two are indeed a couple once again. You have our permission to exhale.
Apparently, the two have been romantically involved for a few months, but have been keeping it quiet (no small feat, considering that the tabloids are all over them and they're on a reality show). They're still not living together, but have been spending a lot of time together, both alone and with their three kids Mason, Penelope, and Reign.
Like so many Kardashian relationships, part of the reason for their split had to do with too much partying—in this case, by Scott. But according to a source, "Scott's mellowed out a lot and hasn't been partying." Now the only party he's interested in is the long, slow party of committed monogamy and fatherhood (a.k.a. passing out watching Netflix).
Although they've been apart for more than a year, Kardashian and Disick were still amicable the entire time. They continued to see each other to spend time with their children—maybe all that facetime is what rekindled their romance.
Will it last this time? Or will they continue to be our favorite on-again-off-again celebrity couple? Either way, our trust in true love hangs in the balance.