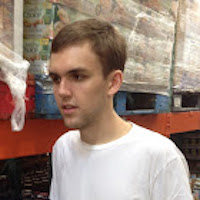 Filed by Bijan Samareh

|

Jul 25, 2015 @ 2:19pm
Getting ready to stop whatever it is you're doing and reminisce on the nature of childhood.

Kristen Bell achieved the real-life equivalent of Disney princess status.
(via YouTube/Getty)
Avery Huffman is a 6-year-old who was recently diagnosed with diffuse intrinsic pontine glioma, an inoperable brain tumor. Her parents have been documenting her battle with a CaringBridge site and the hashtag #AveryStrong. They managed to catch the attention of Kristen Bell, who played in Anna in one of Avery's favorite movies, Frozen.
Bell left Avery a voicemail as her Frozen character. In the voicemail, she appoints Avery an "Honorary Princess of Arendelle." Avery's dad recorded his daughter receiving the message, which you can watch below. It will wash your cynicism away faster than Princess Elsa's cryrokinetic powers can cover the kingdom of Arendellle in ice (that's a Frozen reference, FYI).