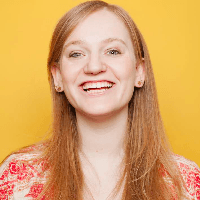 Filed by Orli Matlow

|

Jun 01, 2016 @ 9:04am
Kristen Bell wrote a powerful essay about her struggle with depression, the illness that can affect anyone, no matter how sunny they may seem. In a piece for Motto titled "I'm Over Staying Silent About Depression," Bell (Princess Anna herself!) tells her personal story and says "there's nothing weak about struggling with mental illness."
Bell writes about how her mom's candidness gave her the tools to seek out help:
When I was 18, my mom sat me down and said, "If there ever comes a time where you feel like a dark cloud is following you, you can get help. You can talk to me, talk to a therapist, talk to doctor. I want you to know that there are options."

I'm so thankful for her openness on this predominantly silent subject because later, when I was in college, that time did come. I felt plagued with a negative attitude and a sense that I was permanently in the shade. I'm normally such a bubbly, positive person, and all of a sudden I stopped feeling like myself.

There was no logical reason for me to feel this way. I was at New York University, I was paying my bills on time, I had friends and ambition—but for some reason, there was something intangible dragging me down. Luckily, thanks to my mom, I knew that help was out there—and to seek it without shame.