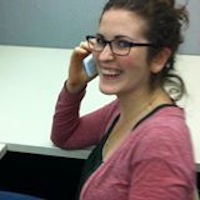 Filed by Shira Danan

|

Feb 18, 2016 @ 12:20pm
Actress and adorable lip syncer Kristen Bell never does anything wrong, but it has still irked fans for years that she isn't sharing more intimate details of her personal life on Instagram. Until now. The star of Veronica Mars and voice of Anna in Frozen finally signed up for the photo-sharing social media site yesterday, and she kicked things off by sharing a charming photo of herself smooching husband Dax Shepard.
The caption claims "I don't know how to use instagram but I do like this picture." Then, a few hours later, she followed it up with this precious pooch pic: