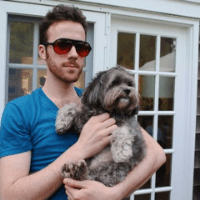 Filed by Miles Klee

|

Feb 05, 2017 @ 2:26pm
In a Saturday Night Live episode that saw Melissa McCarthy nail Sean Spicer as a squirt-gun-wielding bully and Alec Baldwin return to the Oval Office as President Trump, we also had the good fortune of hearing host Kristen Stewart weigh in on Trump's weird old string of tweets about her relationship with Twilight co-star Robert Pattinson. Here are a few of those tweets, as a reminder:
So many tweets & stories on Stewart/Pattinson Look, it doesn't matter-- the relationship will never be the same. It is permanently broken.

— Donald J. Trump (@realDonaldTrump) October 19, 2012
Lots of response to my Pattinson/Kristen Stewart reunion. She will cheat again--100 certain--am I ever wrong?

— Donald J. Trump (@realDonaldTrump) October 18, 2012
Everyone knows I am right that Robert Pattinson should dump Kristen Stewart. In a couple of years, he will thank me. Be smart, Robert.

— Donald J. Trump (@realDonaldTrump) October 22, 2012
Stewart said she was nervous to be hosting SNL, given the president's evident dislike for her—and his hatred of the show—but ultimately concluded that he might be more "in love with" Pattinson than angry at her. She also took the opportunity to remind the commander-in-chief that she is "like, so gay, dude."
Oh, she also swore by accident.
Against all odds, Trump himself has yet to tweet about this episode of SNL, but give it another... I don't know, five minutes? Also, he may have to tweet about Budweiser's pro-immigrant Super Bowl commercial first. Priorities!