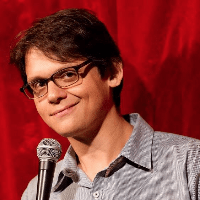 Filed by Matt Nedostup

|

Jul 01, 2016 @ 12:23pm
Kylie Jenner's latest Instagram is sure to reignite the controversy that almost ended her career last summer. (Just kidding, it had no effect on her whatsoever.) Fresh off the news that she's back together with her "husband" Tyga, Jenner snapped a selfie of herself in a private jet, wearing an oversized hoodie and sporting a controversial hairstyle.
That's right: cornrows. Twice in the summer of 2015, Jenner Instagrammed herself rocking a full head of cornrows, and both times she was called out for cultural appropriation. Perhaps she thinks the Space Jam shirt in the pic gives her a pass? More likely, she just doesn't care if it bothers people. After all, she wore cornrows as recently as two weeks ago: