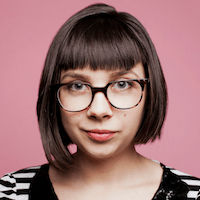 Filed by April Lavalle

|

Jul 06, 2016 @ 8:05am
Poor Kylie Jenner. The 18-year-old just sprouted some new lips and wanted to celebrate by launching a cosmetic company (so normal), but it turns out being the head of a major company is not as easy as it seems. The Better Business Bureau recently issued Kylie Cosmetics an "F" rating, the lowest rating possible, mostly because people are fed up with the company's bad customer service.
According to TMZ, since Kylie Cosmetics launched about nine months ago, it has racked up 137 customer complaints, most of which have to do with delivery, customer service, and manufacturing. This is from the official report issued by the BBB: